Are you looking to drive more targeted traffic to your website? Or help building your first website for your organisation.
Our main areas of expertise are in SEO, building search engine-friendly websites for small businesses and delivering content for all types of websites and copywriting.
From startup, to local small business, to global corporate - we work with all types of organisations and businesses.
For example, if you're a small business wanting to:
For businesses and organisations of all shapes and sizes with existing websites we offer:
FREE WEBSITE HEALTH CHECKS
Start improving your website's search engine visibility today.
COMPREHENSIVE SEO AUDITS
Totally transform your website and start increasing traffic.
SEO TRAINING AND MENTORING
Learning the basics of SEO is a relatively quick process and a lot easier (and more fun!) than you think. See our SEO Training Course page for more details.
Introducing SEO and its Benefits for Your Website
Who is it for?
It's for anyone wanting to know the fundamentals of Search Engine Optimisation and how to apply them to a website.
| How many people? | Where? | Duration | Price |
| --- | --- | --- | --- |
| One-to-one or small groups | At your office | 3 hours | £150 |
OUR SMALL BUSINESS SEO SERVICES...
We've put together a page designed to help small businesses work out if they need SEO.
And what they'll need to consider to get ahead of their competitors online.
We've also built some SEO packages especially for small businesses.
Whether you need a brand new website or you want to upgrade your existing one.
We also offer:
Deep and innovative keyword research.
Intelligent competitor analysis.
SEO-focused content planning and delivery.
Influencer marketing targeting.
Planning and delivery of content marketing campaigns.
Free SEO advice for Startups.
Do you want to benchmark your website SEO performance against your competitors? Or perhaps just some SEO-targeted copy and content for a new website? A new traffic-targeted blog post?
Based in Warwickshire, we offer both ad-hoc services and report-based analysis that aim toward transforming your SEO and content.
Improve SEO by developing smart content
We passionately believe that to grow your business in the organic search channel you'll need to invest in content on your website.
All our reports are designed to help you identify your existing SEO and editorial strengths and weaknesses and start concentrating on the areas that will increase traffic to your website. They'll also help you benchmark your website within your industry.
They're truthful, insightful and full of actionable tips, tactics and objectives.
Everything we do sits within a strategic framework designed to help you increase the visibility of your website on search engines.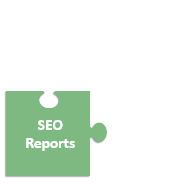 SEO Reports
Including an SEO Website Audit or health-check, a Competitor Review for benchmarking and Keywords and Topic Analysis report to help you target the most valuable topics and terms in your industry.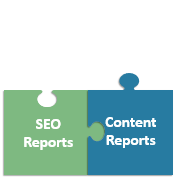 Content Reports
Our core content reports are a Content Audit or health-check, an Industry and Competitor Review for benchmarking and a full Content Review and Gap Analysis.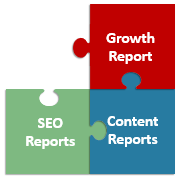 Growth Report
Focusing on the overall SEO strategy, the Growth Report gives you the specific, practical objectives you'll need to implement to deliver growth in the organic channel for your business.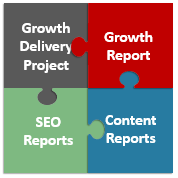 Growth Project
A Growth Delivery Project contains all of our reports as well as content concepting, project planning, delivery and a full review. We'll work closely with you to make sure it's fully aligned with your business goals.
Our services
Learn more about our services and how we can help you grow your business today.
Why use Improve SEO Warwickshire?
Experience
16+ years in digital doing SEO, content and copy working for and with small businesses, agencies and FTSE 100 & 250 companies.
Clarity on prices
We deliver your report on-time and invoice for the agreed price even if we end up working for a little more time than we quoted for.
One of the team
Not sure whether to hire someone new? We like to roll up our sleeves and get our hands dirty like an employee.
Flexibility of resource
One day a month for onpage SEO tweaks or a six-month website project. It's up to you.