We're finding that more and more long-term clients are asking us to manage their website for them.
So we thought we'd collate all the different things we do for our existing clients and offer it as a service to new clients too, as website management services.
We're experts in web builds, SEO & publishing content, so we're experienced at looking after the technical side and the content side.
And everything we do is data-driven, clearly communicated and reported on.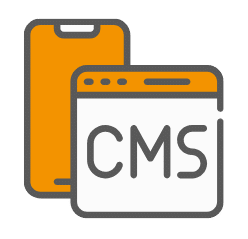 Why use us to manage your website?
Essentially you get your site managed, edited and optimised by an industry professional with almost 25 years experience in digital, including website design & building, commercial copywriting, SEO management and content creation.
Website Management Services
Take a look at our range of website managment services.
Hosting & Domain - Technical Advice
While we don't provide hosting services we will work closely with your hosting provider to make sure your site is always optimised for best-in-class performance.
Website Technical Auditing
We'll run monthly audits on your web site to ensure its  performance remains consistently excellent, such as conversion page download performance and broken link checks.
SEO Auditing & Optimisation
We will run monthly SEO audits using industry-leading software, making sure crucial technical and onpage SEO updates are always done.
Competitor Analysis & Reporting
We'll keep an eye on your closest competitors so you'll not only know which keywords they're ranking on but also when they launch a new product or marketing campaign.
Content Updates
We can be the point of contact for all website updates, whether it's a simple factual change or an essential product update.
Creating New Content & Building Traffic
We'll identify new keyword opportunities and build the content that's going to generate leads.
Do you want to find out more?
Get in touch and we'll organise a video call to find out more about your Website Management needs.