We're highly experienced at delivering carefully-crafted, professional website copywriting for clients across many industry sectors in the UK.
Great content that'll earn more traffic from search engines, engage your users and increase leads and sales.
We've worked both agency and client-side, on some big UK brands including IG, Shell, Sainsbury's and HSBC.
And being experts in SEO, everything we do is data-driven, thoroughly keyword researched and includes meticulous meta data, smart schema and clever internal linking.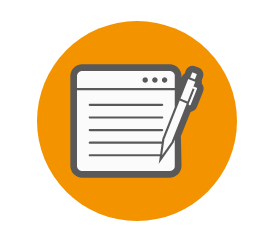 Why hire a copywriter?
Hiring a professional copywriter will bring more benefits to your business than just saving precious time and money.
Authority & Trust - Add authoritativeness to all your marketing assets and earn the trust of potential customers.
Consistent & Accurate - Achieve consistency in tone of voice and eliminate grammatical errors and typos.
Visibility & Traffic - Increase brand awareness, online visibility and generate more targeted traffic to your website.
Leads & Sales - Improve conversion rates and increase sales.
Take a look at our range of website copywriting services.
Product Landing Pages
Keyword-Targeted, Feature-Rich
We're experts at carefully interweaving sales messages, product/service features and benefits into compelling landing pages that'll increase organic click-throughs and improve your conversion rate.
Ecommerce Product Pages
Traffic-Generating, Conversion-Focused
Are your product pages looking a bit light on copy? We'll add just the right amount of depth in terms of product specs. and sales copy to get you outranking your competitors.
Evergreen SEO Content
Customer-Focused, Educational
We love delivering large-scale educational content projects that add value to your customer's lives and, year-on-year, will yield targeted traffic to your website.
Article Writing & Blogging
In-Depth, Engaging
B-to-B or B-to-C we deliver engaging, business-focused and SEO-targeted blog posts, in depth articles and guides for all types of organisations.
Pillar Pages
Powerful, Advanced SEO
Pillars are useful pages to create if you already have a number of blog posts already written on specific subjects. We'll identify opportunities and deliver the pages for you.
FAQs
Customer Focused, Friendly
We'll research, write and deliver, ten, twenty, forty+ (it's your choice) FAQ pages that'll engage and educate users, while bringing in targeted traffic to your site.
Press Releases
Precise, Impactful, Newsworthy
Launching a new product? Engage journalists, media professionals and social media influencers with a carefully crafted press release that'll get people talking about you and your business.
Re-purposing Content
Optimising Existing Content
We're also adept at reinvigorating content and bringing it to back to life to start generating traffic to your website again.
Let's START your next content project today
Get in touch and we'll organise a video call to find out more about your SEO copywriting needs.
SEO & CONTENT - Related services
All our content and website copywriting services are search-engine friendly.
With over 10 years experience in SEO we also have a number of related content-based services - designed to help you improve your organic rankings even further.
SEO Outreach Campaign Planning & Delivery
Also known as content marketing, we'll work with you to come up with the concept, write the copy, build the landing page, research media targets (websites and social media influencers) and do the outreach.
Website URL Structure & Content Planning
Folder structure or flat urls? What's the best way to structure a website to make sure it becomes a business asset, not a liability?
We will provide you with the framework you'll need for success.
SEO Audits - Content Focused
Alongside taking a look at the technical SEO aspects of your website we'll also do a content audit, benchmarking where you are compared to your competitors and creating an integrated SEO and content plan for you to dominate your sector.
Our SEO Audit Service.
Insightful Keyword Research
Having been in the SEO industry for 10+ years we've gotten quite good at keyword research - whether it's article titles, FAQs or suggestions for adding customer-focused educational content.
We'll crunch all the data and provide realistic keyword targets based on user intent that'll bring the most relevant, cost-effective traffic to your website.
Keyword Research, Targeting & Landing Page Mapping - Onpage SEO
We'll optimise all your key existing urls and website pages for search by crunching the keyword and traffic data and making suggestions and implementing brand new title tags, meta descriptions and h1s.
We'll also make recommendations and implement edits to the copy on the page to make it more search engine friendly.
Let us take your onpage SEO up to the next-level.
Do you want to find out more?
Get in touch and we'll organise a video call to find out more about your SEO copywriting needs.
Why should you ask us to provide website copywriting?
Experience
20+ years in digital doing SEO, content and copy working for, and with small businesses, agencies and FTSE 100 & 250 companies.
Clarity on prices
We always deliver on-time and invoice for the agreed price even if we end up working for a little more time than we quoted for.
One of the team
Not sure whether to hire someone new? We like to roll-up our sleeves and get hands-on just like an employee.
Flexibility of resource
SEO or content delivery, one day a week or a four week-long project. It's up to you.