Are you ready to totally transform your website?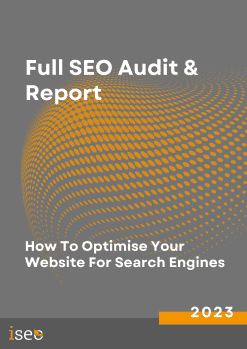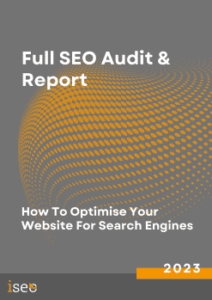 Our full SEO Audits are designed to be thorough.
Stage One includes domain stress-testing and deep crawling, it's carried out by an SEO industry-leading machine audit tool.
Stage Two is an in-depth inspection of over thirty-five critical metrics by an SEO-specialist with over 20 years experience in digital.
That's right, they're all done by a machine AND a human being.
This makes them unique in that they're incredibly detailed but also very easy to understand.
In your SEO Audit, we will clearly identify ten action points and projects to improve your SEO, including:
Critical issues that need fixing as a priority.
Easy-to-fix tasks that you can do to improve your site quickly.
Next step projects to consider for increasing targeted traffic and building your business.
We take a look at your:
Technical SEO
Page Download Speed.
Mobile Devices Optimisation.
URL Structure.
Website Accessibility and Crawlability.
Indexing and Performance In Google Results Pages.
On-page SEO
Current Keyword Rankings and Landing Page Targets.
Existing Keyword Ranking Optimisation.
New Keywords Targeting.
Content and Editorial Quality.
Content Gap versus Three Competitors.
Title Tags, Meta Descriptions, Image Alts, Broken Links and H1s.
Off-page SEO
Existing Backlink Toxicity Test.
Backlinks versus Two Competitors.
New Backlinks Targeting.
Also...
We deliver you a number of spreadsheets which will help you to better understand your website and its keyword rankings.
"Nick carried out an SEO consultancy package for Fine+Rare Wines. He provided us with competitor analysis and a website SEO audit with a clear set of prioritised, actionable insights. We were very happy with his work and the insights enabled us to continue to improve our search engine rankings."
Ari Miller, Digital Product Manager, Fine+Rare Wines.
Ready to transfrom your website?
Get in touch today for a free quote...