We're working with a number of local businesses in Stratford-upon-Avon, helping them improve the visibility of, and increasing targeted traffic to, their websites.
We offer search engine-friendly website builds for small businesses and comprehensive SEO website audits for more established websites.
Do you want to know what the first question is we get asked every time we speak to a new client?
Why do i need SEO?
53.3% of all website traffic comes from organic search (BrightEdge)
Only 0.63% of Google searchers click on results from the second page (Backlinko)
Sometimes people overlook the fact that you're simply more likely to rank higher for any given keyword if you've done some basic SEO than not.
And ranking higher means more visitors to your website and potentially, more sales.
I run a business in Stratford-Upon-Avon, why is SEO relevant for MY business?
FREE - FULL SEO AUDIT & REPORT
Free for any business or organisation in Stratford-upon-Avon (CV37 postcode). 
Drop us a line with the url of your website with proof of you being a Stratford-based business and we'll provide you with a Full SEO Audit & Report, for free.
Our Full SEO Audit & Report is for organisations who have some experience of SEO and want a thorough audit of their website, as it stands, with no external influence.
A full, comprehensive technical audit of your website's strengths, weaknesses, opportunities and threats.
Clear Action Points and quick fixes for improving your website's search engine visibility.
Handy instructions for implementing the required changes.
Essential next steps for increasing targeted traffic to your website.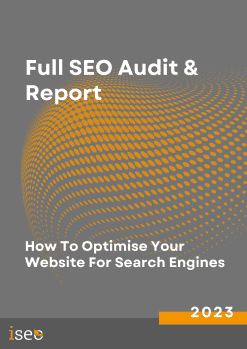 Ready to order your FREE SEO Audit & Report?
Drop us a line today and start to transform your website.
Do you need website copywriting too?
Whether it's keyword-targeted, feature-rich landing pages or in-depth article writing, we're also highly experienced at delivering carefully-crafted, professional website copywriting for all types of businesses.
And being experts in SEO, all the content we create is data-driven, thoroughly keyword researched and includes meticulous meta data, smart schema and clever internal linking.
Take a look at our website copywriting services.
Why should I use you for SEO?
We've got years of experience doing SEO in Warwickshire for a number of businesses. From tool hire to eco-friendly promotional seeds we love working for local businesses, big and small.
We've developed a range of unique, affordable SEO services and packages for all businesses and also a number of small business SEO services.
Indeed, if you're a small business and need a new website, or looking to upgrade your existing website, we also do search engine-friendly website builds.
If you're a more established player in your industry with a mature website we also offer:
And also a number of SEO-related services:
Crawling, indexing and page download speed optimisation.
Why is that page outranking ours? Competitor analysis.
Website and URL structure optimisation.
Domain migration and 301 page-to-page mapping.
In-depth industry keyword and topic analysis.
Meta descriptions that get click-throughs.
Keywords, pages, title tags and h1s optimisation.
Traffic building targeted website content.
PR, outreach and linkbuilding campaigns.
Backlinks risk assessment and clean-up.
And a number of other content-related services:
New website projects: integrating SEO, editorial styling and copy delivery.
Traffic building targeted website content and news articles.
Serious long-form, in-depth blog posts.
PR, outreach and linkbuilding content concepting and delivery
Meta descriptions that get click throughs.
Effective sales and marketing email copy.
PPC ad copy review.
PPC ad copy that actually gets clicks.
Product and creative video transcripts.
Impactful social media posts that get clicks.
We also love getting involved in strategic, content-led content marketing campaigns.